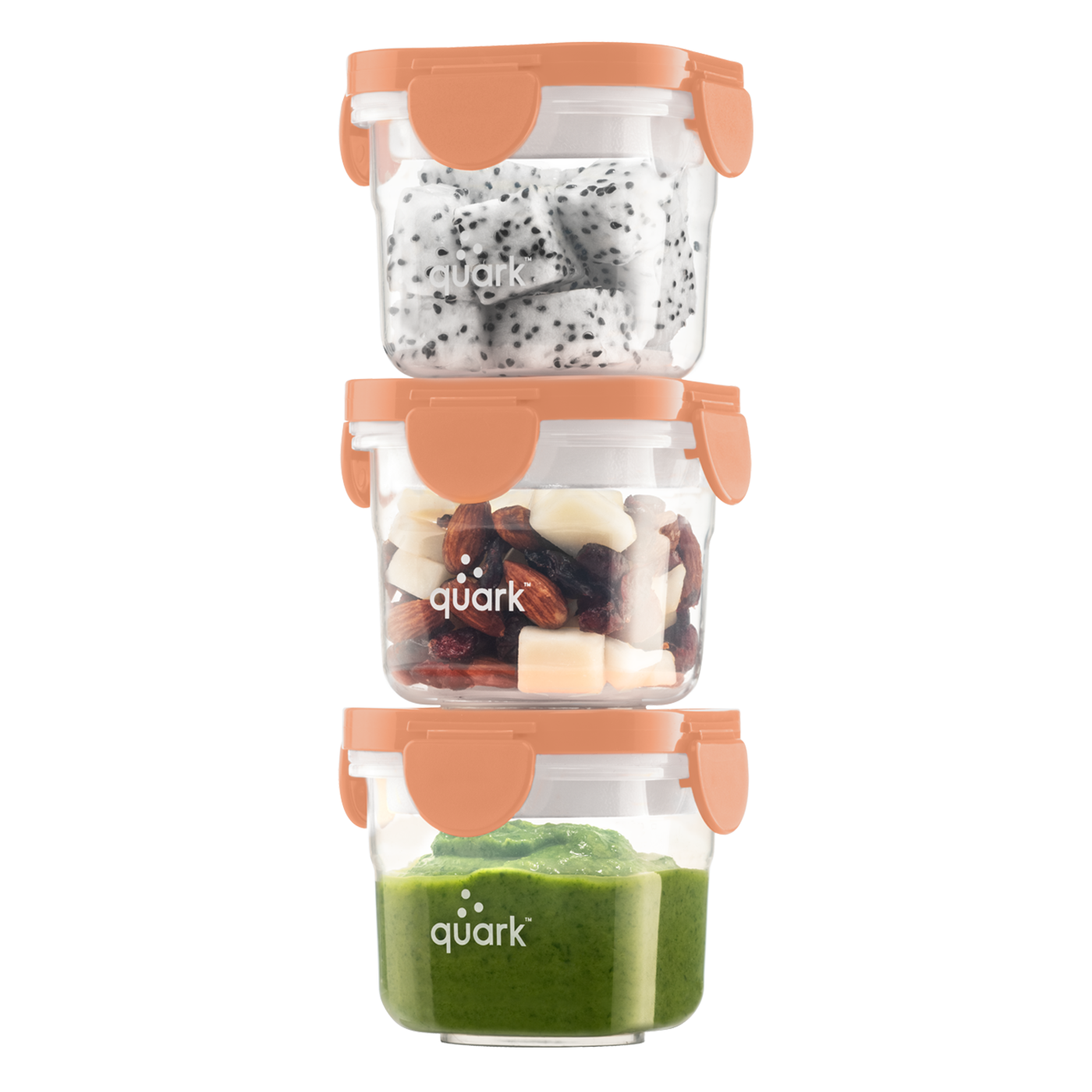 Storii Cooling Baby Food Storage Containers
Product Support
How many containers are in the box?

Storii containers come in a stackable, nesting set of three.
Are they safe for use in the microwave and freezer?

Storii Containers are microwave-safe and freezer-safe. This allows for easy heating and reheating of baby food directly in the containers, and convenient storage of leftovers or batch-prepared meals in the freezer.
Are Storii Containers easy to clean?

Absolutely! Storii Containers are designed for easy cleaning. They are dishwasher-safe, making it convenient to clean them along with other dishes. Additionally, the smooth surface of the containers allows for easy hand washing without any hard-to-reach crevices.
Can i remove the ice packs?

Yes! The ice packs are removable to make extra room for foods that do not require cooling.
Our customer support is available Monday to Friday: 8am-8:30pm.
Didn't find what you were looking for?
Reach out to our expert support team and we'll get you what you need, right away.